A CITY WHICH SMELLS HISTORY
Alba Iulia was the most impressive place from my point of view throughout the FIJET Academy 2017 Romania program. City, which has a very important place in the national history of Romania, where the unification council was gathered on 1 December 1918, where the merger decision was taken, where the King Ferdinand and Queen Marie's coronation ceremony was held as the Great Romanian Emperor on 15 October 1922, was extremely striking due to its many historical features. It was a great pleasure for me to visit the Romania's largest citadel "Alba Iulia Citadel", Romania's oldest and longest church "St. Michael's Cathedral", "Coronation Cathedral", where the coronation ceremony of King Ferdinand and Queen Marie was held, fascinating "Batthyaneum Library", where the manuscript work "Codex Aureus" written by Charlemagne in gold ink between 778-820 and many other attractions in Alba Iulia. Lastly, the "Changing of the Guard" event we encountered during our trip in Alba Iulia was a great moment that should not have been missed. I wish success for the 100th anniversary celebrations that will take place next year and I am deeply convinced that it will be perfect.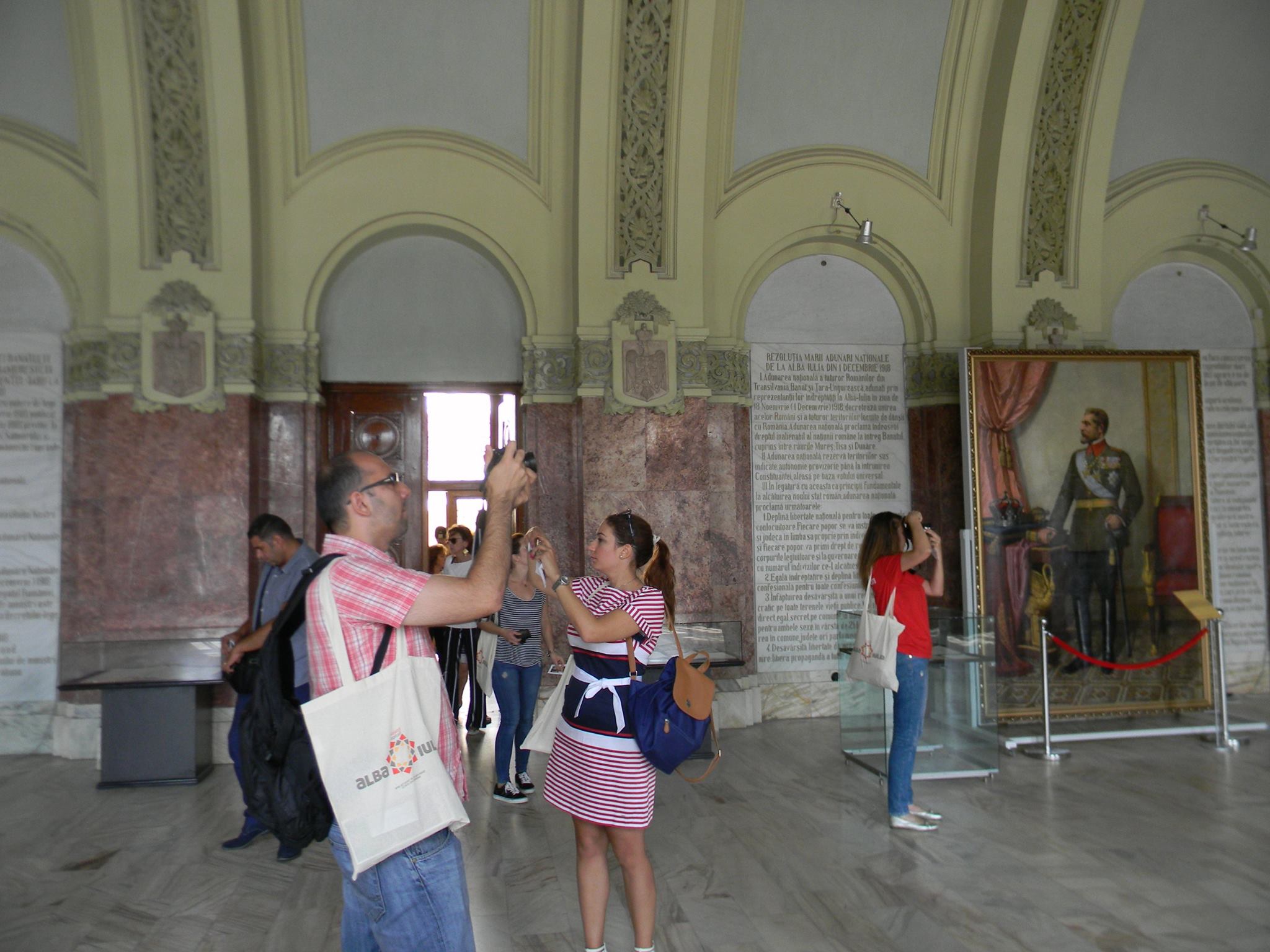 ADDRESS OF FASCINATING SCULPTURE COLLECTION; TARGU JIU
One of the most impressive stops of our FIJET Academy tour was Targu Jiu. The outdoor sculpture group composed of famous Romanian sculptor Constantin Brancusi's three major works, "The Table of Silence", "The Gate of the Kiss", "The Endless Column", all within the Targu Jiu borders was absolutely fascinating. In addition, the Gorj Village Museum which exhibits the traditional architectural heritage in 13 hectares, including the house of Romanian famed panflute virtuoso Gheorghe Zamfir, was also one of the beautiful stops of our trip. Another noteworthy aspect of Targu Jiu was the richness of natural flora and geographical location. On the shores of Jiu River, surrounded by the South Carpathians, the city is ideal for mountaineering and winter sports. Railway networks passing through the mountains, passages, caves and forests offer a really visual feast.